Taj Mahal
The Taj Mahal 'Crown of the Palace' is an ivory-white marble mausoleum on the southern bank of the river Yamuna in the Indian city of Agra. It was commissioned in 1632 by the Mughal emperor Shah Jahan (reigned from 1628 to 1658) to house the tomb of his favourite wife, Mumtaz Mahal; it also houses the tomb of Shah Jahan himself. The tomb is the centrepiece of a 17-hectare (42-acre) complex, which includes a mosque and a guest house, and is set in formal gardens bounded on three sides by a crenellated wall.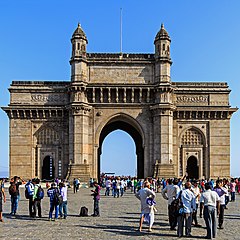 Gateway of India
The Gateway of India is an arch-monument built in the early 20th century in the city of Mumbai, India. It was erected to commemorate the landing in December 1911 at Wellington Pier, Mumbai of King-Emperor George V and Queen-Empress Mary, the first British monarch to visit India. At the time of the royal visit, the gateway was not yet built, and a cardboard structure greeted the monarch.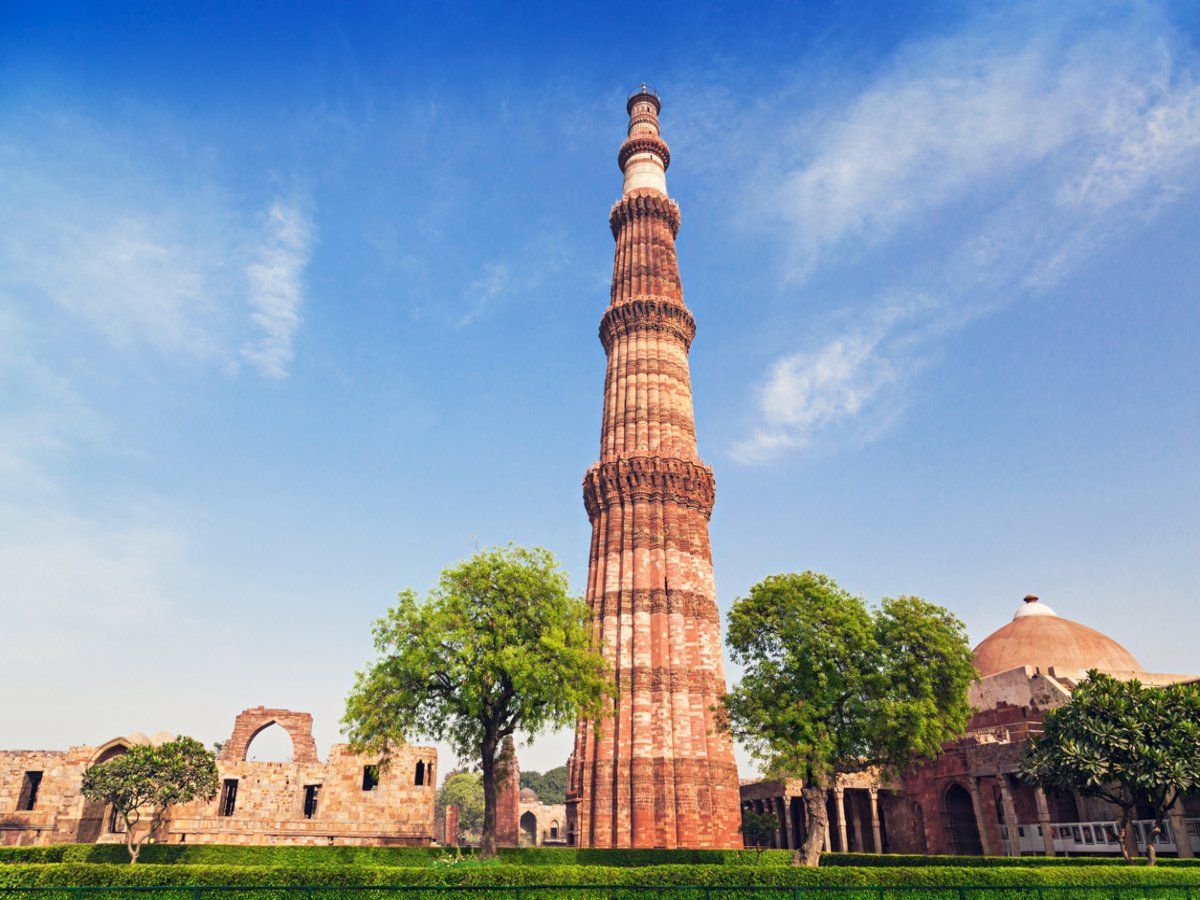 Qutb Minar
The Qutb Minar, also spelled as Qutub Minar and Qutab Minar, is a minaret and "victory tower" that forms part of the Qutb complex. It is a UNESCO World Heritage Site in the Mehrauli area of New Delhi, India. It is one of most visited tourist spots in the city due to it being one of the earliest that survives in the Indian subcontinent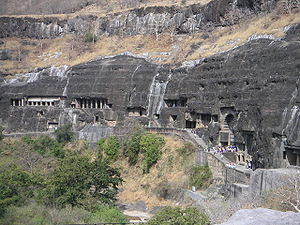 Ajanta Caves
The Buddhist Caves in Ajanta are approximately 30 rock-cut Buddhist cave monuments dating from the 2nd century BCE to about 480 CE in the Aurangabad district of Maharashtra state in India. The caves include paintings and rock-cut sculptures described as among the finest surviving examples of ancient Indian art, particularly expressive paintings that present emotions through gesture, pose and form.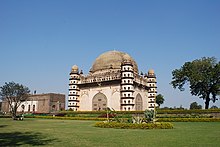 Gol Gumbaz
Gol Gumbaz is the tomb of king Mohammed Adil Shah, Adil Shahi Dynasty. Construction of the tomb, located in Bijapur , Karnataka, India, was started in 1626 and was completed in 1656. The name is based on "Gol Gumbadh" derived from "Gola Gummata" meaning "circular dome". It follows the style of culture and Indo-Islamic architecture . Even a slight whisper by someone standing in its gallery can be heard everywhere else in the gallery, and if somebody claps, the sound of it echoes several times.